Packing And Boxes Islington n1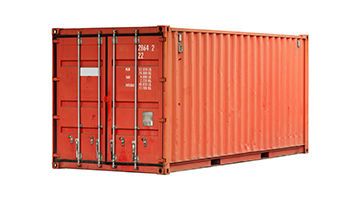 Finding the Perfect Packing and Boxes

When it's time to move into a new home, most of the attention focuses on finding the right storage and transportation solutions. But no matter how great your moving and storage containers are, if you don't have the right packing materials, it won't make much of a difference. That's why having the right type of packing and boxes is so important.

Choosing a box that suits your needs is essential. Different boxes come in different sizes, so make sure to measure things like furniture, appliances, electronics and other items that need to be moved before you start packing them away. Some boxes are designed specifically for storing fragile objects like glassware or plates and should be used for those kinds of items. Additionally, you'll want to choose a sturdy box that won't get easily damaged when being transported from place to place.

When looking for packing and boxes, know there are plenty of options available. You can buy or rent from Storage Islington. As an additional way to stay organized during your move, consider buying stickers or labels that correspond with each room in your old house as well as your new one. This will make unpacking much easier as you don't have to guess which box goes where (since they will all be labeled).


Practical Tips For Packing & Moving

Once you've acquired your packing and boxes, it's time to think about how to use them practically while packing up your belongings. Here are some quick tips:

* Start by breaking down any large pieces of furniture such as beds or dressers into smaller pieces as much as possible before placing them into boxes. This will make it easier when transporting these items across town or across country.
* Don't forget about cushioning - whether it's bubble wrap or old towels/clothes/sheets, wrap any fragile items not only for protection but also for added stability within the box.
* Make sure you fill any empty spaces within the box with paper or foam stuffing; this will prevent any movement inside the container during transport.
* Double-check each box before taping it shut; if any contents shift around then re-adjust accordingly before continuing on to your next one. Finally, clearly label each box with its contents and destination room at your new home/office space - this will help immensely when unpacking!



Organizing Your Storage Space With Packing & Boxes

If you're planning on storing things away until later use (either temporarily while relocating or indefinitely while downsizing), then thinking ahead is key. Once you've emptied out your rooms and selected what items must go into storage first (such as furniture, artwork etc.), all that's left is organizing your storage space with efficient packing & boxing techniques.

The first step is to identify which items require special care while stored away and prioritize those first - delicate artworks, antiques etc., need extra layers of protection such as bubble wrap stored in climate-controlled units so they remain undamaged over time. Afterward pack those items in designated boxes & bins with proper labeling for easy access whenever necessary plus keep all documents related to said items within reach in case needed during inventory checks (which should always be performed periodically).

Next take care of all miscellaneous products like clothing & linen into vacuum sealed bags - these are specially designed airtight packages ideal for long-term storage since they protect against moisture seepage or leaking odors from entering nearby containers (vacuum sealing is especially suggested for bedding). And lastly stack all flat surfaces together in order minimize dust collection while they wait confidently secure inside your Islington self storage container unit until their desired use arises again soon!
---